I am using the latest beta of PicoScope program. 6.7.19.2
And noticed the can decoding is not working as expected.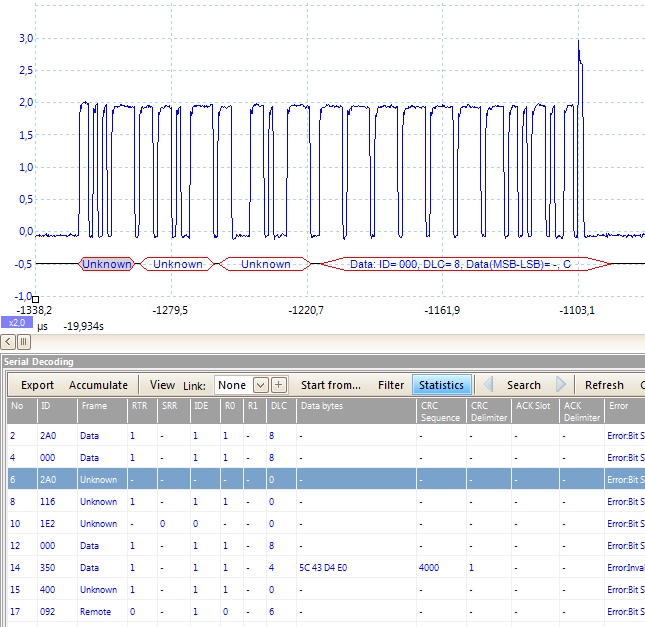 Some info on the scope file.
Probe was differential probe on can-H and can-L more than 20 devices on the bus.
Baudrate 500kbps sample rate 4MS/sec (is the 4MS/sec to slow ?)
psdata file (72MB)
http://www.ans-net.nl/picotech/20130430-0001%20can%20decode%20large%20dataset.psdata
The decoder seems mis the most packages.
Also the PicoScope program hang when changing the Decode threshold voltage in above psdata file.
Regards,
Benno