When using the ruler in large data sets the ruler values are not accurate. See below picture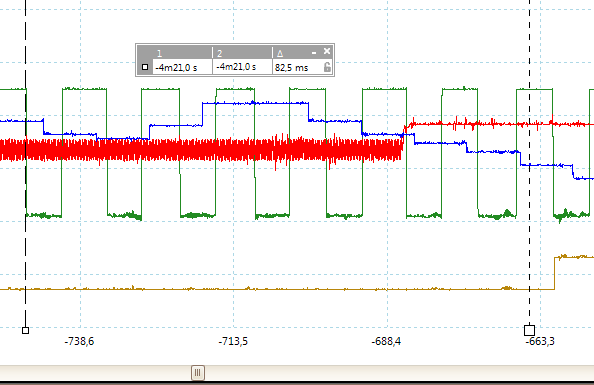 Both ruler values display the same time value while half a screen away from each other.
When documenting the signal it would be nice say look at -261,02 sec ore even with better precision.
Is there a way to make the ruler more in line with the screen layout at the moment.
Regards,
Benno